Enhance outdoor living by adding a deck or sunroom. We design and build custom decks and sunrooms using the latest composites or wood to create a deck that will give you years of enjoyment.

Replace or Reface! Replacing older, deteriorated decks with composites or new wood products will give your deck new life. Often, the existing substructure can be preserved, making refacing an old deck a more economical choice than starting over.

A well designed sun room can look like an extension of your home. Consider all the possibilities before adding a sunroom, as many stick built sunrooms can cost less than the prefabricated alternatives!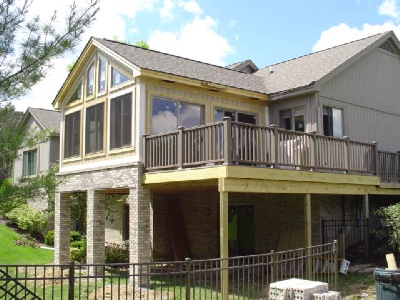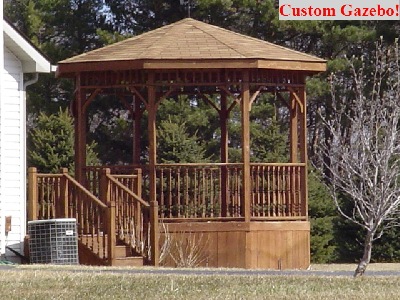 Gazebos make an interesting addition to any deck or yard. Screen one in for a bug-proof summer getaway!

Our Sunrooms are stick-built and add the highest value to your home. Unlike pre-manufactured rooms or panelized rooms, we use features such as fully insulated walls with a drywall interior, wood or vinyl operating windows, and can offer features such as wood lap ceilings to give your room that "rustic" look. Your sunroom will blend into the existing house, instead of looking like an afterthought, and the design possibilities are limited only by your imagination and budget.

For the do-it-yourself person, we can frame, side and roof your sunroom, leaving it ready for your finishing touches.