Our pole barn and garage quotes are complete and customized to fit each client. From the number of windows and size of doors to the style of the roof, we offer packages that will fit your budget and your function. We'll help you position it on your lot for maximum lot usage and ease of entry. We can match it to your house style and color, and if possible, we'll even track down exact matching materials.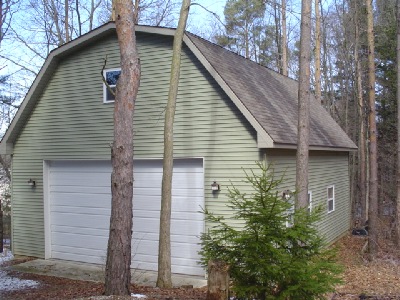 We can fit the pole barn to the surroundings without disturbing the trees you love.

If it's size you want, we can do that too.

This 30'x60' pole barn has a second floor and extra tall garage doors.

From the largest to the smallest, simplest to most complex, every pole barn or garage gets our undivided attention.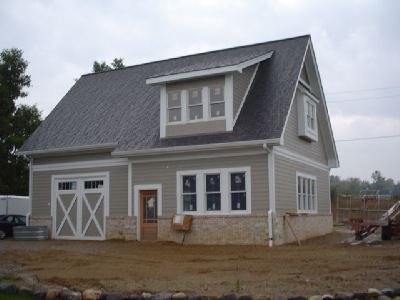 This stick built garage was created with no prints to mirror the garage attached to the current home. It has a loft area and interior staircase.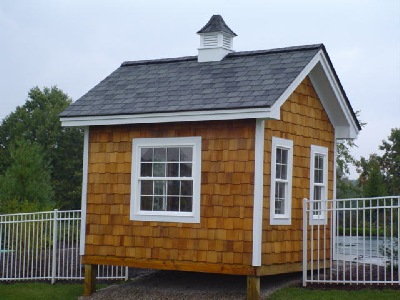 This pool shed was built over a small wood deck, complete with cupola and operating windows.

Bring your ideas and let us build them for you!