Deedler Building Company does quality siding, roofing and windows. Whether you are building a new home and need a first install, or replacing a worn out or dated exterior, we can do it all. Best of all, we will install the quality windows from the manufacturer you choose.

We install all siding products, including vinyl, composite, wood and cement-board siding. We can install vented soffits where there were none, and we can even rebuild overhangs that have sagged through the years.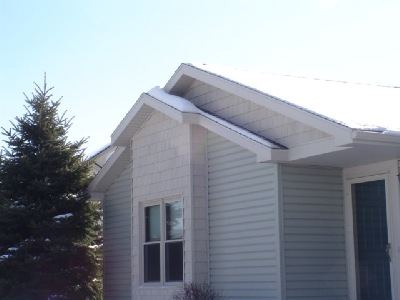 Want a custom window? We can do that too. Often, it is possible to install custom shapes to update a home's exterior or give a special touch to a bedroom or family room. Because we are a builder and not just installers, we can show you how we can frame a new shape, and with a bit of paint and drywall, give your interior a new look along with your fresh, new exterior.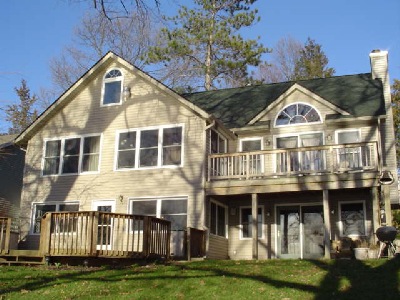 New Windows, siding and roofing gave this 1940's house a modern look. And did we mention the two story addition off the right side?